Do NOT install the Gingerbread update on the HTC Desire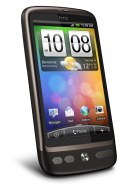 HTC officially supports the unlocking of the boot loader in the HTC Desire. Sincere thank you HTC.
UNFORTUNATELY this does not apply once you installed the official HTC Gingerbread Update!
It seems HTC in the last update (2.3.3, 3.14.405.1) of the HTC Desire changed the image signing keys. This results in that nothing whatsoever will be possible to flash the phone with after this. Not the new bootloaderd allowing unlocking. Not the old firmware for downgrade. No nothing. The phone is totally locked!
So, if you want this update, start with the new bootloader and unlock the phone. Then flash it with the Gingerbread update manually, excluding the hboot boot loader. That is, do not apply th RUU update as-is, or you'll update the bootloader, locking the device forever.
I've contacted HTC asking them to release the unlockable bootloader signed with the new proper key. Unfortunately first level support didn't understand a word of what I was talking about, and didn't have the brains to escalate the case, but instead replied with the standard answer "send the phone to our service center".
Bad HTC, bad!
Still, there's unofficial ways unlocking the boot loader. It's just a shame we have to resort to this when HTC claims this phone officially unlockable.